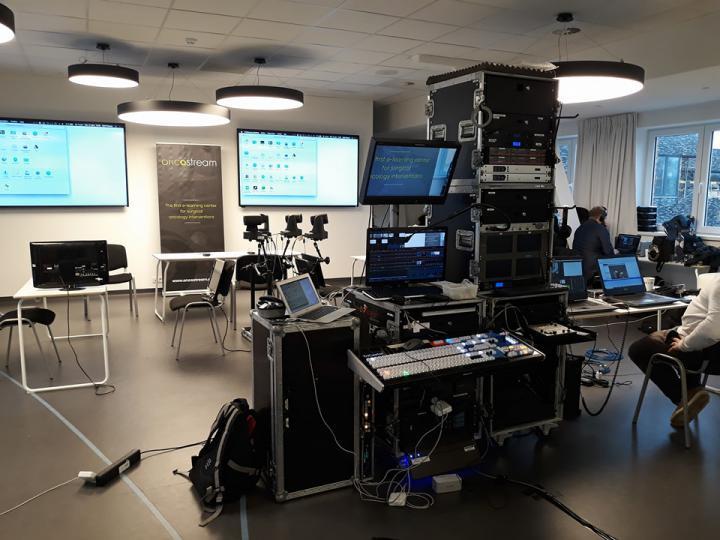 The people of incathlab & Oncostream are currently setting everything up for tonight's webinar. 
This webinar's educational objectives are:
provide background and clinical updates on low pressure laparoscopy
understand the low impact laparoscopy concept and what it means for the patient, surgeon and anesthetist
discuss how low pressure can impact surgical techniques across disciplines
understand unexplored clinical benefits and current limitations
address questions and answers
Upon the speakers are our two founders, Prof. Dr. Alex Mottrie and Dr. Geert Vandenbroucke. The event will be introduced by Prof. Dr. Mottrie who will also facilitate the live debate and the Q&A coming from the audience. Dr. Vandenbroucke will present the impacts of low pressure laparoscopy on anesthesia and on the patients.  He has recently published a series of patients with Prof. Dr. Mottrie.
The other speakers, Dr. Cecile Chaisemartin and Prof. Dr. Jean Louis Benifla will talk respectively about low impact laparoscopy in colorectal surgery and gynaecology.
Register here for free and get access to all services provided by Oncostrea