Wrap-up of a successful ERUS-DRUS21!
This weekend we were honoured to be fully represented at the ERUS-DRUS21 congress at Dusseldorf. 




Scroll down to find a full overview of our highlights at this year's convention!
Copyright photos European Association of Urology (EAU).
On Thursday, the starting shot was given with a live surgery straight out of Prof. Mottrie's OR at OLVZ Hospital at Aalst. He performed an intrafascial nerve sparing radical prostatectomy accompanied by a team of faculty members.
Dr. Stefano Puliatti & Dr. Ruben De Groote presented during the EAUN Robotic Urology Nursing Day & Junior ERUS-YAU Meeting, which started simultaneously. Our former Deputy Medical Director Stefano Puliatti talked about team training and lean methodology and questioned efficiency & the way of improvement. Dr. Ruben Degroote discussed the ERUS training paradigm following proficiency-based progression training.
The day ended on a high with Dr. Stefano Puliatti winning best poster with his abstract "A prospective, randomized, multi-centre trial on the efficiency and effectiveness of proficiency based progression robotic surgical skills training."
Day two began with an inspirational introduction of quality assured training in ERUS/EAU training programs by Prof. Mottrie, Prof. Gallagher & Prof. N'Dow. Our Director of Research & Skills Development Anthony Gallagher explained the theoretical foundations & the benchmarks that should determine all training activities for urological surgeons.
If you want to go fast, go alone. If you want to go far, go together.
To top it off, our CEO and top expert Prof. Alex Mottrie received the John Wickham Award from the hands of Prof. Wiklund. This lifetime achievement award has been given out since 2018, making Prof. Mottrie the third proud winner for his contributions to robotic surgery & urology. Well deserved!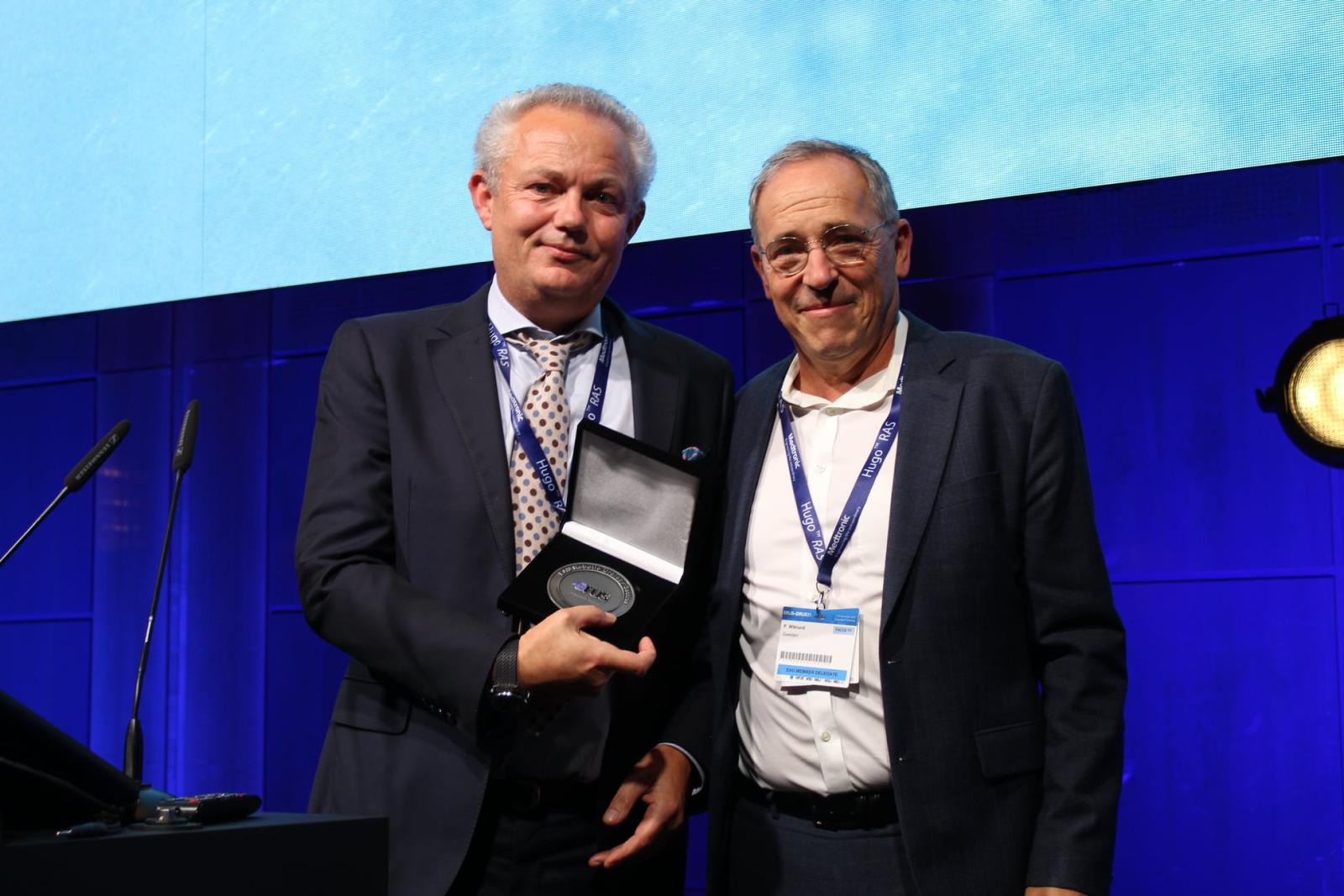 Thank you to all the visitors who passed by the Orsi booth at the exhibition hall! Hope to see you again next year at ERUS22 at Barcelona!